Our Board brings vision, experience and a wide breadth of expertise to our programs and partnerships. Board members provide strategic leadership and ensure that C-CAB creates lasting impact, combined with strong governance, compliance, and ethical standards.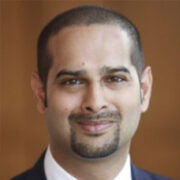 Zafar Sobhan is the editor of the Dhaka Tribune, a popular English-language newspaper in Bangladesh. Before setting up the Dhaka Tribune, Zafar spent seven years as a senior editor at The Daily Star and four years as editor of Forum, a monthly long-form magazine. He has also worked as a corporate attorney in Manhattan and a New York City public school teacher. Zafar is Bangladesh's first columnist to be syndicated outside the country, and has written for The New York Times, the Guardian, TIME, YaleGlobal, Vice, and Outlook, among other publications. He was selected as a Young Global Leader by the World Economic Forum in 2005 and an Asia 21 Young Leader in 2008.
Founder and Board Secretary
Zain Mahmood
Syed Zain Al-Mahmood is a media professional with an unshakeable belief in the power of information and communication to drive social change. Zain has spent nearly a decade with international and national development organizations where he led multi-disciplinary teams, working to ensure access to trusted, quality information that empowers communities. Prior to that, as an award-winning journalist, he covered socio-economic development issues in Bangladesh and other South Asian nations for The Wall Street Journal and the Guardian. His interests range across the fields of sustainable development, gender norms and globalization with a focus on societies in transition and conflict.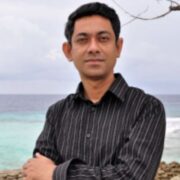 S M Shameem Reza is Associate Professor in Mass Communication and Journalism at the University of Dhaka. As a Commonwealth Scholar, he researched the role of community media in environment crisis at Goldsmiths,University of London. He was an ASIA Fellow at the Institute of Malaysian and International Studies (IKMAS), University Kebangsaan Malaysia (UKM). His research interests are in the arena of community broadcasting, media and environmental communication, media policy, children, young people and media, media education. He was communication advisor to a number of international organizations, such as the World Bank, UNICEF and Save the Children.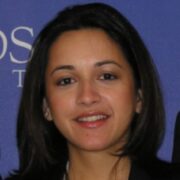 Maneeza Hossain is a lawyer, political analyst and entrepreneur. She is Managing Director of Aegis Spinning Mills and director of Ittefaq, one of Bangladesh's oldest newspapers. Since completing her Juris Doctor (JD) from the University of Virginia, her diverse experience has led her to the fields of international relations, business development and public policy. Building on her work with the Hudson Institute and as a business leader for a family business conglomerate in Bangladesh, she takes a keen interest in international development work that can impact the lives of people around the world.
Kazi Marina Yasmin is a senior specialist in diplomatic and international development, press relations, and communication management. She served as the Chief of the Press Section at the US Mission to Bangladesh for 10 years and has two decades of experience in managing high profile diplomatic journalism, international development communications and mainstream media events. Her work has included serving as the principal advisor to the Public Affairs Officer of the US embassy in executing press-oriented public affairs activities and counseling the U.S. Ambassador to Bangladesh on national and regional trends reflected in the press.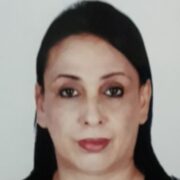 Ayesha Kabir is Senior Consultant (Content) and team leader of the English online news portal of Bangladesh's highest circulated newspaper Prothom Alo. She has had over 20 years of experience in journalism. Her main focus is politics and security, particularly that of Bangladesh and South Asia. She also has an interest in the emergence of extremism, radicalization, terrorism and militancy, particularly in the context of Bangladesh.
Mohammad Ali Khan is the founder of HandTouch, a company that works with disadvantaged rural artisans. The company specifically focuses on weaving, an endangered craft in Bangladesh. Mohammad Ali Khan currently exports handmade textile products to dozens of countries in Europe and North America. He adheres to fair trade principles, with a commitment to paying fair wages, creating a good working environment and an environment-friendly production process. He has a commitment to CSR and looks to support social causes. As a socially responsible employer, he supports his workers in educating their children, initiating sport and cultural programs and contributing to their healthcare.